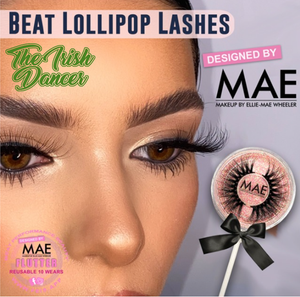 Flutter Lollipop Lashes by Ellie Mae Wheeler
The Flutter Lollipop Lash is a whispy lash which adds length and volume without being too bold.
Reusable with up to 10 wears.

The Lashes have been designed by Makeup Artist and champion dancer Ellie Mae Wheeler.
The lashes can be stored in the Lollipop case.